[shortcodelic-slideshow slideshow="1″]
MOLD SIMULATOR – FOR THERMAL BRIDGES & BUILDING COMPONENTS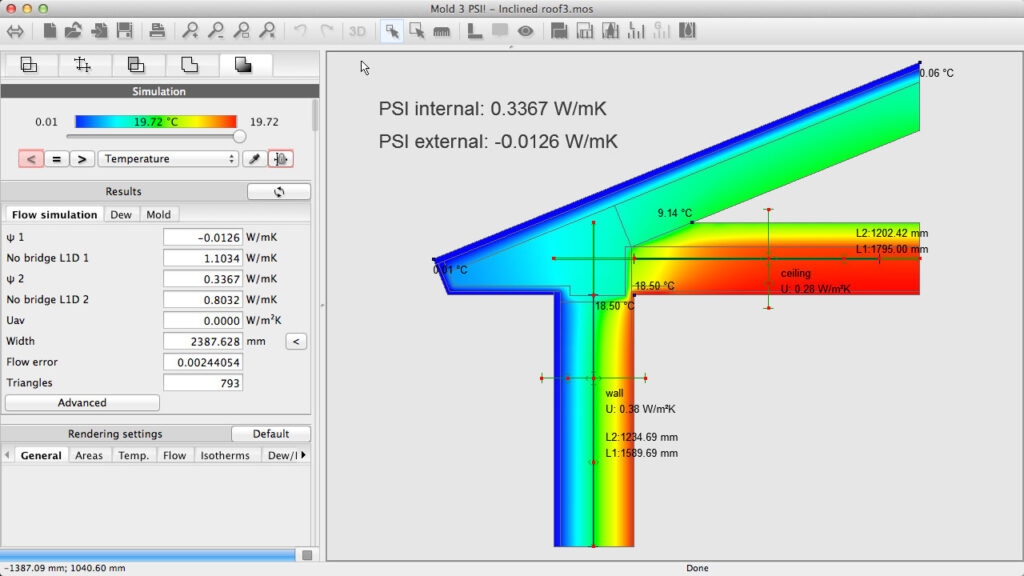 PSI values straight from your drawing
In just few clicks you can easily calculate the linear transmittance of any thermal bridge, directly from your drawing. You can evaluate the heat loss due to thermal bridges in walls, roofs, pillars, slabs, windows openings and any other building structure. Mold Simulator combines the accuracy of an advanced 2D modelling software with many valuable functions that greatly simplify the thermal analysis process through few simple steps.
Optional plugins can simplify even more the calculation and enhance your reports.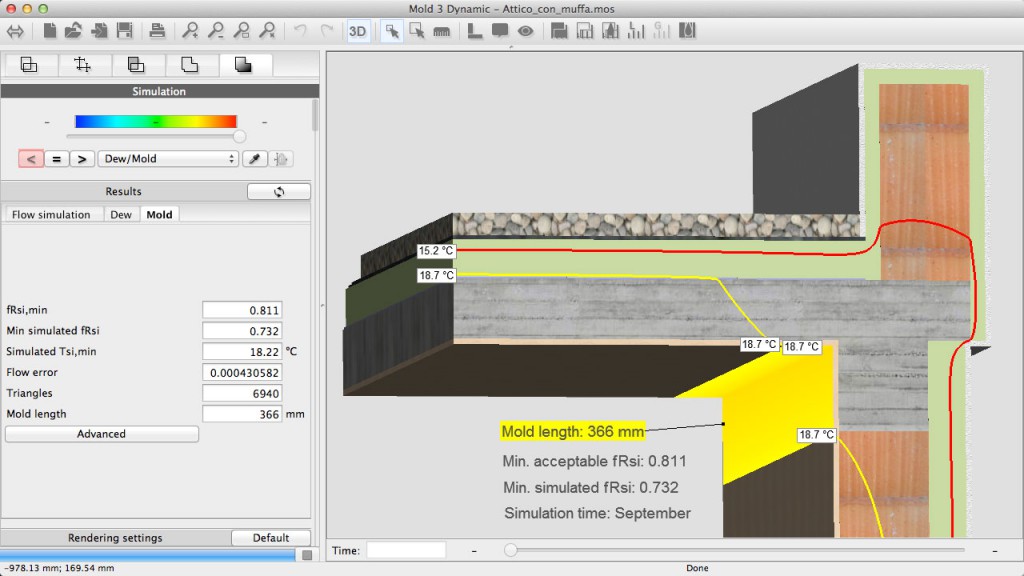 Will there be any Mold?
With Mold PRO you can prevent critical mistakes during the design phase, evaluating in advance the risk of mold growth on building surfaces. The software will find also any area that can be affected by surface or interstitial condensation. Analysis is performed according to ISO 13788:2013 norm.
Mold PRO is inclusive of all the Mold PSI! features and three main plugins.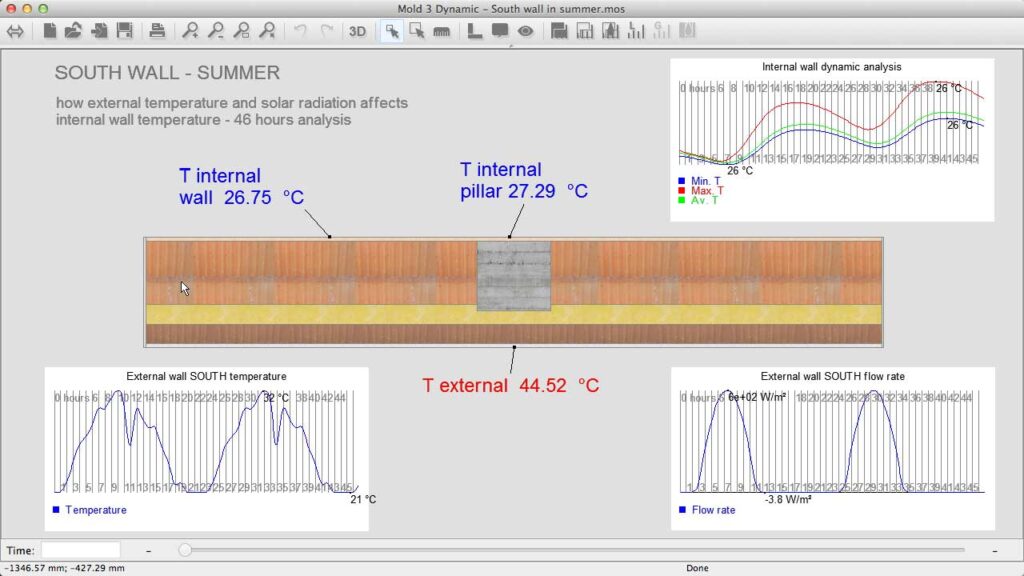 Dynamic analysis and Thermal lag calculation
Explore the behaviour of building structures over time with Mold Dynamic. In addition to all Mold PRO features, you can easily evaluate dynamic thermal characteristics of homogeneous and non-homogeneous components under any variable boundary condition. Use Mold Dynamic to compute thermal lag for composite structures such as walls, floors, roofs according to ISO 13786 norm.

---
FEATURES TO MAKE YOU HAPPY
(some features are available only for certain version – please check here)
FOR WINDOWS & MAC OSX
Mold Simulator is available for Windows (any version) and for Mac OSX, in English and Italian languages.
IMPORT  .DXF FILES
Load your dxf file and start working immediately. Textures can be automatically replaced with materials.
AUTOMATIC CAVITIES DETECTION
Mold Simulator automatically detects and calculates air cavities according to ISO6946 (building) or ISO10077-2 (frames).
CREATE YOUR MATERIAL LIBRARY
Create your own material libraries and add or import any material to them. Materials are also saved in the project file.
INTERNAL & EXTERNAL Ψ
Mold Simulator can calculate linear transmittance with internal and external dimensions at the same time. You will get both PSI values in the results.
ADJACENT UNHEATED ROOMS
Our software automatically calculates the linear transmittance PSI even in the presence of adjacent unheated rooms, according to ISO10211.
DRAWING TOOLS
You can create and modify your drawing in Mold Simulator with a set of editing tools. Walls and floors can be easily drawn with the layer generator.
SLIDESHOW PRESENTATIONS
Capture different project view and instantly create an amazing slideshow to explain the results of your analysis. Slideshow can be opened with our free Mold Simulator Viewer.
---
CHOOSE YOUR MOLD SIMULATOR
upgrade from one version to an higher version is always possible
[shortcodelic-tables table="1″]

---
EXTENSIONS for ALL VERSIONS
add more power to your Mold Simulator with optional plugins
IMPORT/EXPORT PACK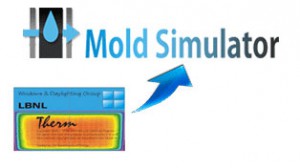 Use this plugin to import your projects made with LBNL Therm in Mold Simulator. Add hygrothermal or dynamic analysis to your Therm projects without the need to redesign them. In Mold PSI! you can import drawings from DXF files and export to DXF files, as with higher versions.
ISO 15099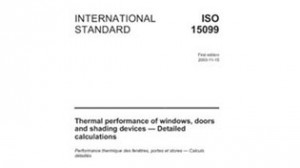 With this plugin you will be able to implement the ISO 15099 specifications for the calculation of cavities, the setting of boundary conditions and to compute glazing systems and filling mixtures.